21
« Last post by admin on October 18, 2017, 09:57:30 am »
The L (lensed) model meters have a field of view shown in the plot below on the right side (SQM-L):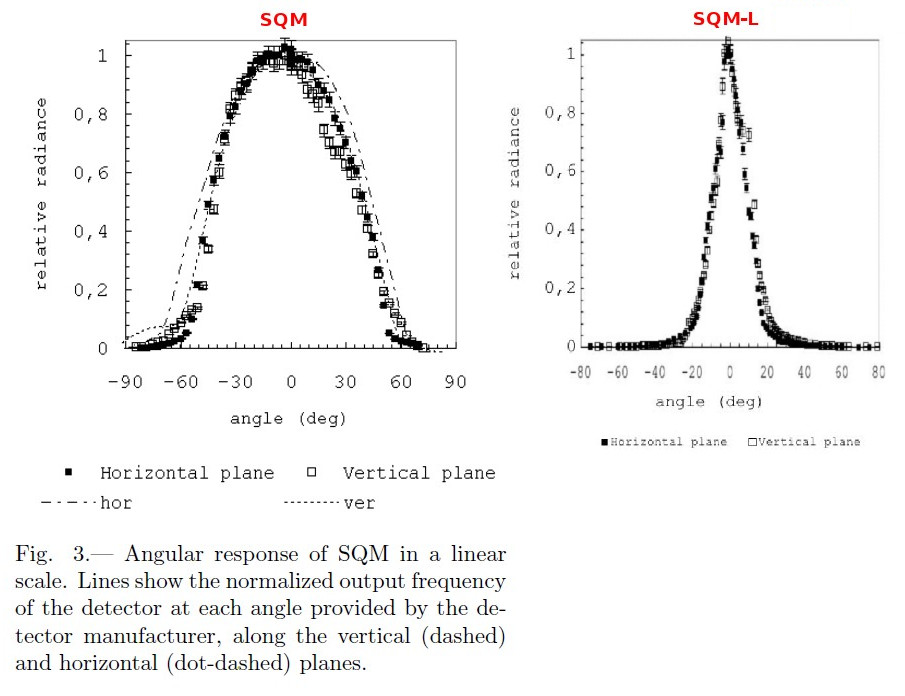 You should ensure that your shield does not interfere with the light coming in to the meter from the sky above.
While the Full Width Half Maximum (FWHM) is ~20°, the unit is still sensitive to light at +/-30° or 60° (as can be seen at the bottom of the right hand plot).
You can also set the meter (and housing) on an angle to point to a part of the sky that is free from artificial light and obstructions.